Tri-valley Safety Driving School's purpose is ' We teach you to drive and to survive'
and our goal is to provide high quality, efficient and comprehensive driver
training service at a competitive price.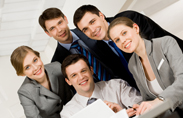 Mission
Tri-valley Safety Driving School promote road safety in our communities by improving driving standards and in particular by training drivers and driving instructors to the highest possible standard.
Instructor
All our instructors are certified by the State of California. Each instructor receives specialized training annually through the State of California certified instructor training program. They are experienced, knowledgeable, patient and will teach you the skill to drive in today's traffic.
Vehicle for Training
All of the vehicles in our company are Honda Civic. They are all equipped with dual controls and instructor mirrors. Our vehicles passed the monthly safety inspection. They are fully insured with coverage exceeding the requirement of the State of California DMV. This is our safety commitment to our students, instructors and other road users.