Part of getting your first driver's license requires you to complete in car driving lessons. For many people, the in car lessons are the most difficult part of the licensing process. We provide qualified, professional instructors to help you learn the rules of the road by taking the hands on approach. Instructors are patient with students who are receiving behind the wheel driving lessons. They methodically work with each individual to walk them through the driving process so they can learn how to drive in a safe and supportive environment.
We Tailor In Car Lessons to the Individual
There are several factors going into in car driving lessons. An instructor will tailor lessons to meet the needs of students and provide services such as:
Training in a vehicle with top safety ratings
Tailoring lessons to each student's learning style
Conveniently picking up and dropping off students for lessons
Setting up lesson times using the convenience of mobile devices
Offering each student 24/7 customer service. call us 209-625-6662
License #E4705
Why Take In Car Driving Lessons?
Teen drivers can benefit from in car lessons since they are just learning how to drive. An instructor will walk them through the basics and safety rules. Teens can learn the critical skills needed to be prepared for a lifetime of safe driving.

Adult drivers also can learn to drive initially, or they can benefit by improving basic driving skills. In many instance a refresher course also helps experienced drivers gain more confidence for driving in challenging situations. In some cases insurance companies offer a substantial discount for adult drivers who take driving lessons.

Seniors who are 55 and older can get a discount on their insurance for refreshing their driving skills. It can also be beneficial for reviewing the rules of the road or preparing for a written exam.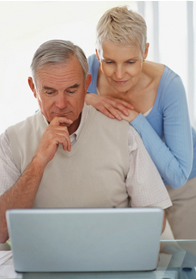 We will cover all the basics needed to pass the driving exam and become a confident and safe driver. Contact us for more information on behind the wheel driving lessons in Livermore, Dublin, Pleasanton, San Ramon, Danville, Stockton, and Lodi.